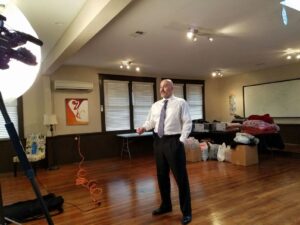 The Law Office of Daniel R. Lewis was incorporated in 2014, with the primary focus of serving individuals and families with their estate planning. Since founding, we have covered much of the Space Coast and Orlando areas, and are now based in Sanford, FL, where our central location allows us to cover the entire Central Florida region.
Our firm is capable of handling remote transactions and can accommodate our clients with home visits when feasible. Our firms' primary work is helping to avoid probate (Wills, Trusts, Deeds, Powers of Attorney, Living Wills), and settling probate matters when needed.
Additionally, we have become a great resource for small businesses, and are glad to assist with the drafting of leases, contracts, contractor/partnership agreements, business incorporation, and other matters.
In addition, Attorney Lewis is a licensed Realtor and is able to help with your next real estate transaction.
Contact us today to schedule a FREE no-commitment consultation to see if we can fit your needs!